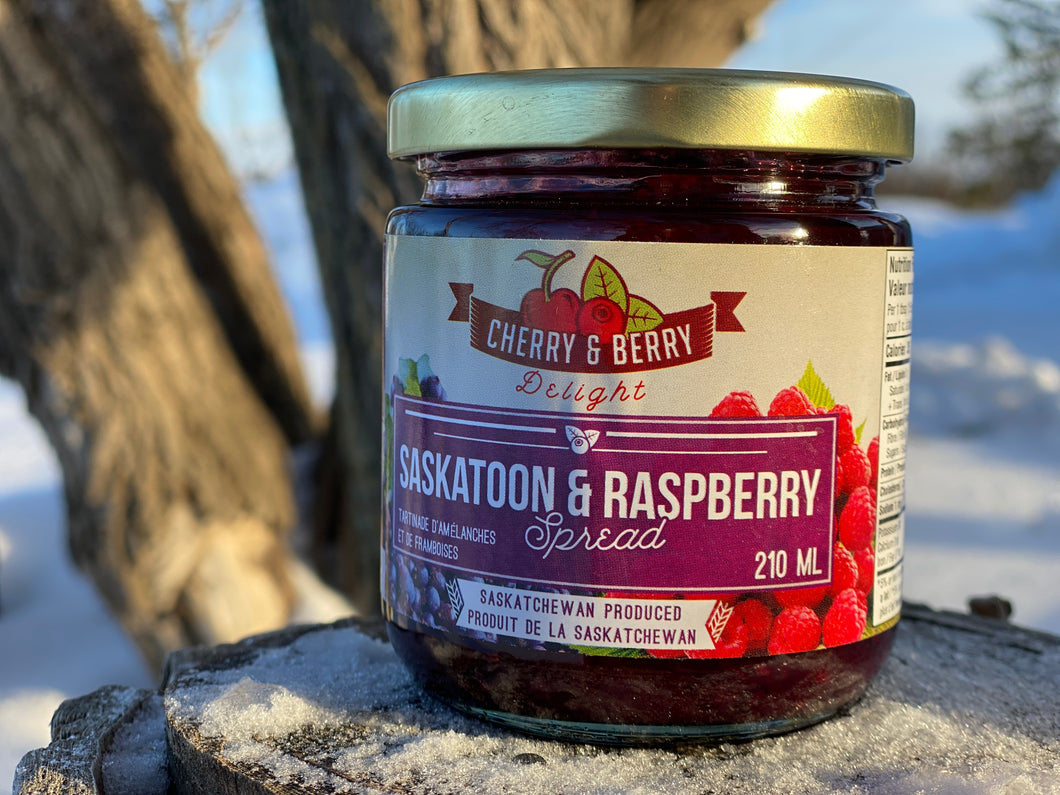 Saskatoon Berry and Raspberry Spread
Our brand new product for 2022, Saskatoon Berry and Raspberry Spread. A delicious mix of Saskatoon berries and raspberries that we have never seen before. The flavours of each berry come through perfectly. As you know we don't use a lot of sugar so the real taste of the fruits shine through. You can use this spread on toast, crumpets, bagels, English muffins or whatever you want! Many people use it on pancakes and waffles too!
Made in Saskatoon!
Get $1.50 off automatically at checkout for a limited time. Order as many as you like!
Ingredients: Mixed berries, sugar, water, pectin, citric acid, potassium sorbet.
Gluten free.