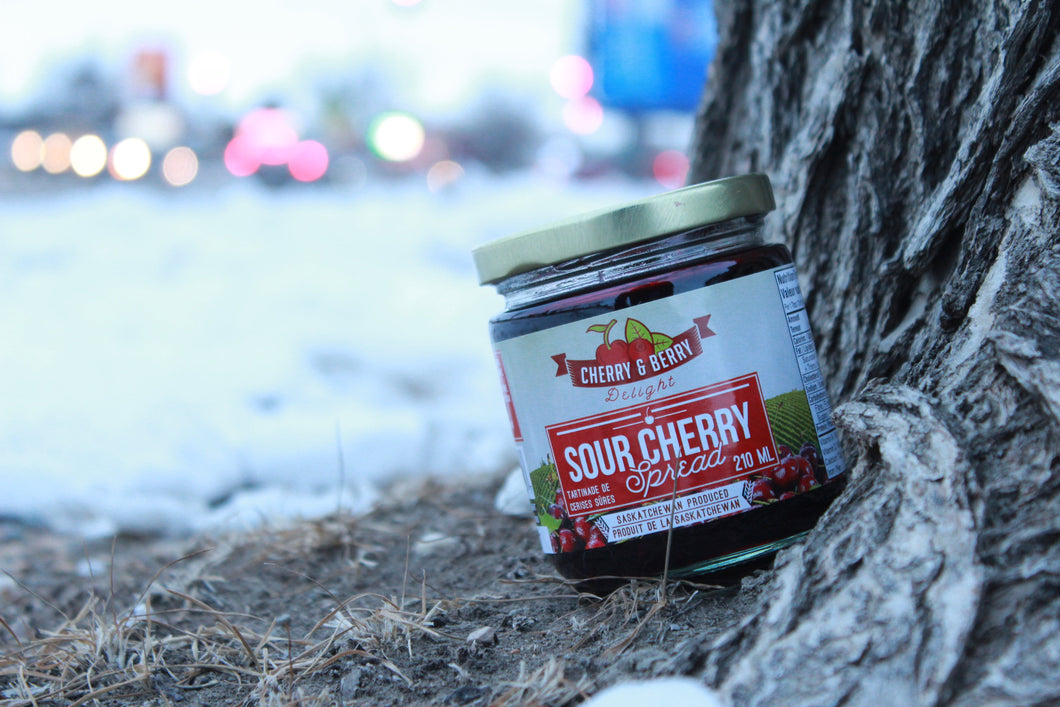 Bundle of 3 Sour Cherry Spreads
Regular price $24.00 $19.20 Sale
Buy a bundle of Sour Cherry Spread and save 20%!
Our feature product, Sour Cherry Spread. A low sugar content spread perfect on toast! We don't call it jam as jam requires a lot more sugar in it to be called jam. So we want the flavours of the fruit to really stand out so we put less sugar in it!! our spread is perfect on toast, crumpets, crackers, english muffins, to name a few. Maybe even try cheese, crackers and sour cherry spread!
We make every effort to remove all the pits from our sour cherries using an industrial pitting machine but some products may contain sour cherry pits. Please be careful!