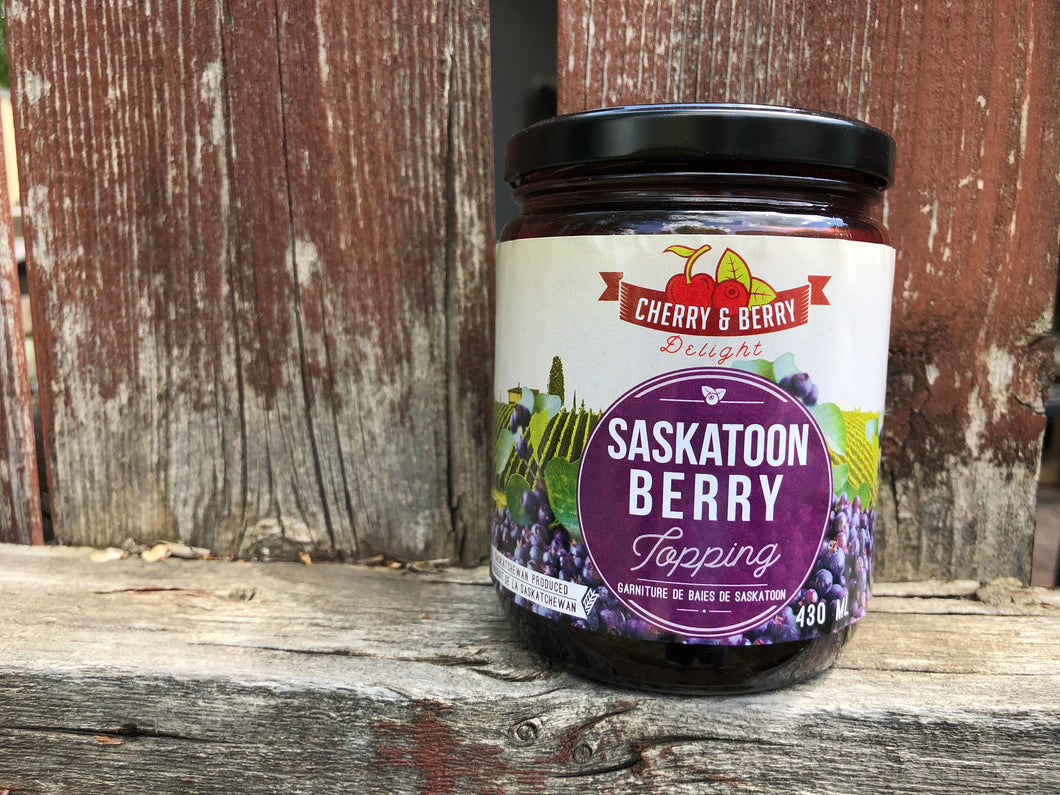 Bundle of 3 Saskatoon Berry Toppings
Regular price $36.00 $28.80 Sale
GET A BUNDLE of 3 AND SAVE!
Buy 3 in this bundle and save 20%!
Our Saskatoon berry topping is deliciously made in Saskatchewan using Saskatchewan grown Saskatoon berries. The Saskatoon berry topping is great on cheese cake, cake, ice cream, on desserts, on pancakes and so much more.

We have lower sugar content than what you might find elsewhere. This is why we have to call our spread, spread and not jam and our filling pastry filing not pie filling.
Produced in a Federally certified facility so can be shipped and consumed all across Canada.