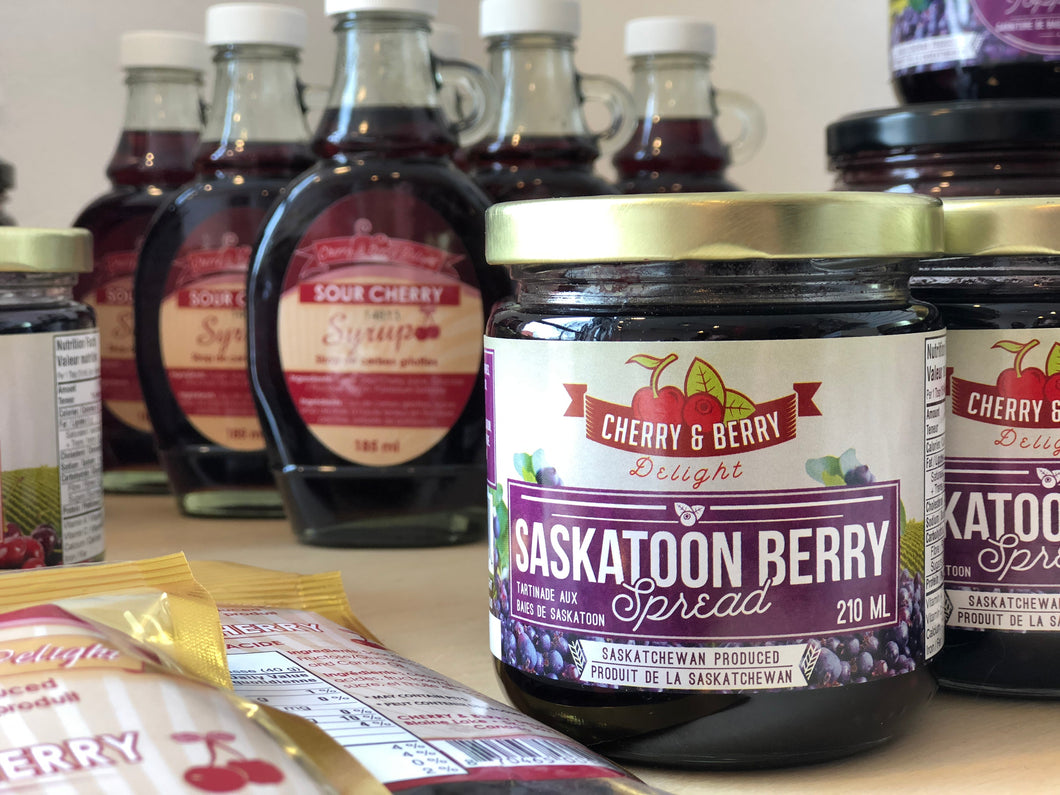 Bundle of 3 Saskatoon Berry Spreads
Regular price $24.00 $18.00 Sale
ORDER A BUNDLE OF 3 AND SAVE 25%!
This delicious spread is low in sugar to allow the Saskatoon Berry flavour to shine through. Great on toast, crumpets, crackers, bagels, english muffins and even in your baking! Maybe even try cheese, crackers and Saskatoon Berry spread!
Saskatoon berries are picked right here in Saskatchewan and made at the Food Centre here in Saskatoon.